It feels like yesterday when in December 1986 I started my dream to bring the best treatments available to clients from near and far. I can now hardly believe we are now celebrating our 30th Birthday... where did that time go? Over the time some treatments have changed, therapists have changed but the ideal stands strong, to give the best possible care and the very best value for your hard earned money. We use some of the very best products, equipment and treatments available and all meet our exacting standards.

At ambers all my fabulous team follow in my ideals and standards, that began and have developed from our beginnings. All of our therapists are fully qualified but the length of their experience will vary. However you will assured of great quality in not only treatments but in our client care. You will feel at ease from beginning to end. So if you have ever felt nervous, or not sure about having a treatment however big or small, you will be assured of a warm welcome to our relaxed studio and be guided without pressure through everything you need to know....

I passionately believe that to get and give the most in life it is vital to take care of ourselves. The one person we often forget! There is nothing to beat that feeling of confidence when we have improved some small part of ourselves: be it having our eyebrows professionally shaped, removing unwanted hair, reducing facial lines or removing thread veins. And we all need to take time out to relax; our sumptuous massages and facials can leave you feeling re-energised, glowing and better equipped to face the stresses and strains of daily life. All that tension in your back soothed away, such a heavenly release...

I am delighted that our treatments menu is so varied; I aim to mix traditional salon techniques with high technology and provide clients with the very best options for their particular needs. (Further details can be found on the treatments pages). Other Ambers areas of expertise include, hair removal using IPL, CACI non surgical face lifts, permanent make-up, treatments for men, Elemis products and much, much more...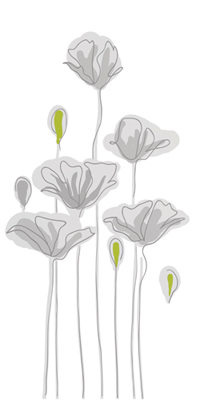 Ambers Beauty Studio - based in Hemel Hempstead, Hertfordshire - is a place to relax, feel at home and receive superb care in a sanctuary of calm and wellbeing.

Our mission is to make you feel fantastic - we are not content with anything less!



As a studio we have an extremely wide range of treatments to suit every age, taste and price range. Take a look through our amazing new web pages to see what might tempt you to come and visit us at Ambers. You will be assured of a great welcome, superb care and attention and above all fabulous treatments. You will find our surroundings are tranquil and relaxing and time stops for a while.

We are easy to find in the small parade of shops on Long Chaulden. Parking is available at the front of the Studio. It is free and usually very easy. Disabled parking spaces are available and if you need any extra assistance please call in advance and we are more than happy to help.
---
Opening Hours
Monday: 9am - 9pm
Tuesday: 9.30am - 5.30pm
Wednesday: 10am - 9pm
Thursday: 10am - 9pm
Friday: 9am - 5pm
Saturday: 8am - 2.30pm
Sunday: Closed
---
On arrival to the studio may we ask you to keep noise to a minimum as there are treatments in progress throughout the day.
Mobile phones: to ensure total comfort and relaxation within our studio facilities, please ensure your mobile phone is turned off.
Booking: it is necessary for you to either telephone, visit the studio or book on-line (see page 26 for details of how to use our Book Me facility) to make a reservation.
Appointment confirmation: 48hrs before your appointment we will send a text asking you to confirm or cancel your appointment. Don't forget to reply - your reply updates our system & ensures your booking.
Arrival time: we would recommend that you arrive ten minutes before your scheduled treatment time, giving you time to relax & fill out our consultation form.
Late arrivals: we understand that things do happen & time runs short. The time that you spend with us will ensure optimum results, but as a courtesy to other clients your treatment will finish on time.
Cancellation policy: we kindly ask for at least 24 hours notice (or 48 hours for treatments longer than 11/2 hours) if you wish to change or cancel your appointment. If the appointment is cancelled within 24 hours & cannot be filled there is a cancellation fee of £5.50 for every 15 mins booked. Missed appointments are charged at the full treatment price.
Gift vouchers/courses: are available & are valid for 4 months from purchase date.
Comfort: it is your time & we want you to enjoy your treatment experience to the fullest. Whether it is room temperature, the amount of massage pressure or the volume of music, just tell us.
What to wear: casual attire is best, robes can be provided if required. Jewellery & valuables should not be brought to the studio. During your treatment our therapists are trained to drape sarongs discreetly over areas of the body not involved with the treatment to protect your privacy at all times. If you are having a pedicure please wear open toe sandals.
Children: as a courtesy to other clients & our therapists children under 13 will only be permitted if you have a prior arrangement with ambers.
Ambers' Loyalty Club: every time you purchase a treatment or product you will be allocated ambers points. As they accumulate you can use them to purchase a treatment of your choice!
1. Choose your treatment from the drop down menu and if you have a preference which employee. (If you don't mind then select 'Any'.) Click Next.

2. Select the days and times you are available. Click Next.

3. You will now be shown all the available appointments to match your dates and times. Choose your preferred appointment and select 'Book Now'

4. You now need to either sign in or register as a new client. To register as a new client you just need to fill a simple form with your name, address and contact details. (This information is for our eyes only and will never be passed on to third parties.)

5. Finally to confirm your booking we need you to check the details are correct and provide us with your card details which will be held for security. We will then send you an email confirming your appointment.